Sign Up For Our
Daily Newsletters

Front Page Podcast
Question of the Day
After two years of COVID restrictions, are fireworks back in your community for the July 4th holiday?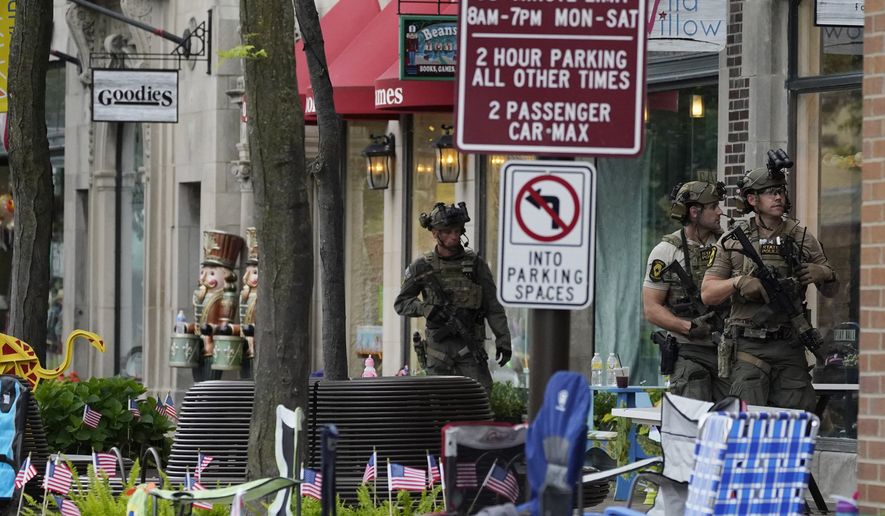 By Victor Morton

–
The Washington Times
–
Updated: 5: 58 p.m. on
Monday, July 4, 2022
Police have identified a "person of interest" in the Highland Park, Illinois, mass shooting.
At a Monday afternoon press conference, police identified the person as Robert E. Crimo III.
"He is considered armed and dangerous," Deputy Chief Christopher Covelli told reporters.
Deputy Chief Covelli said Mr. Crimo goes by "Bobby" and is "from the area" of Chicago's northern suburbs, though he wouldn't specify Highland Park.
Mr. Crimo is 22 and was driving a silver 2010 Honda Fit.
Click to Read More and View Comments

Click to Hide